Favourite Ways To Celebrate A Honeymoon Staycation is a guest post by Jennifer Grappa
Photo above, source: Canva
The concept of a honeymoon 'staycation' may seem new to many travelers this year, but as far back as 2017, around 53% of Canadians surveyed said they would be staying in their country for their vacations, and indeed, there are so many reasons to do so. Canada's impressive natural landscapes, buzzing cities, and opportunities for sustainable tourism have led many couples to forego trips to Europe and the U.S. If you have decided to stick closer to home for your honeymoon, what steps can you take to ensure your time with your new spouse is as fulfilling and enjoyable as possible? Here are a few of our favourite ways to celebrate a honeymoon staycation.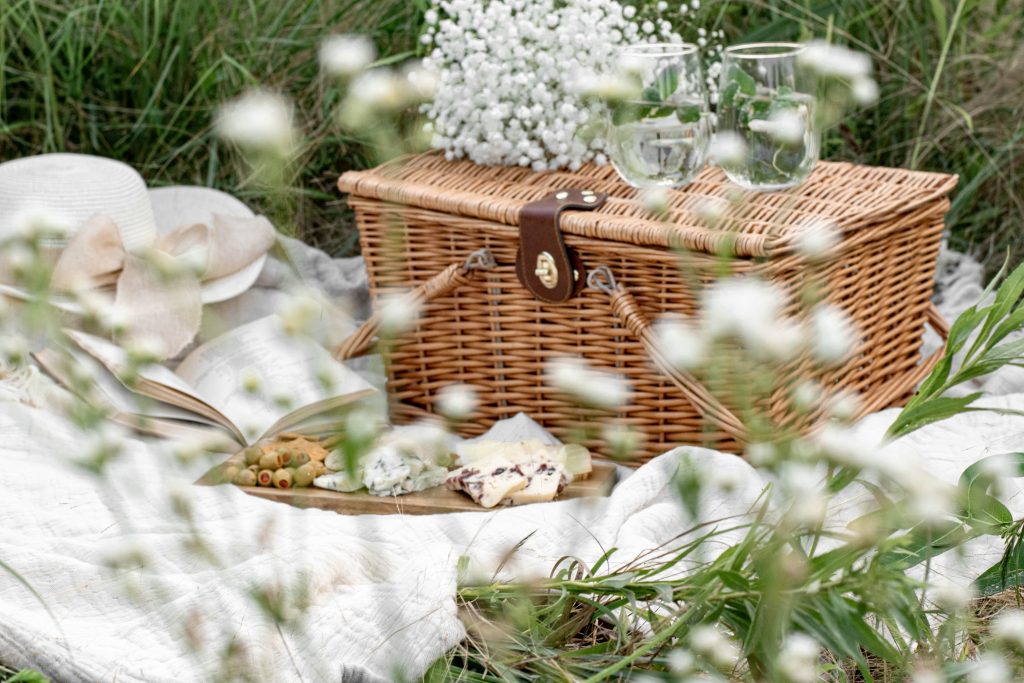 Enjoying The Benefits Of Green Time
Road trips are booming in Canada and the U.S., with Travel Pulse noting that many individuals and families are crediting road trips and the great outdoors with literally "saving their sanity." Science backs this emotion, with a recent study by scientists at the University of Washington showing that spending time in the great outdoors is a powerful way to improve mental health. As study author Gretchen Daily said, "In hundreds of studies, nature experience is associated with increased happiness, social engagement, and manageability of life tasks, and decreased mental distress." For your honeymoon, including a few green spots in your list of must-see places will make for great Instagrammable shots as well. Visit Parks Canada to discover how to plan ahead and make the most of your visit. Some parks remain open all year, while others close in the fall and winter. Steps you can take include printing maps ahead of time, buying online passes to the parks, avoiding popular places and high-risk activities, and making a list of must-bring items and foods (don't forget your First-Aid kit, of course).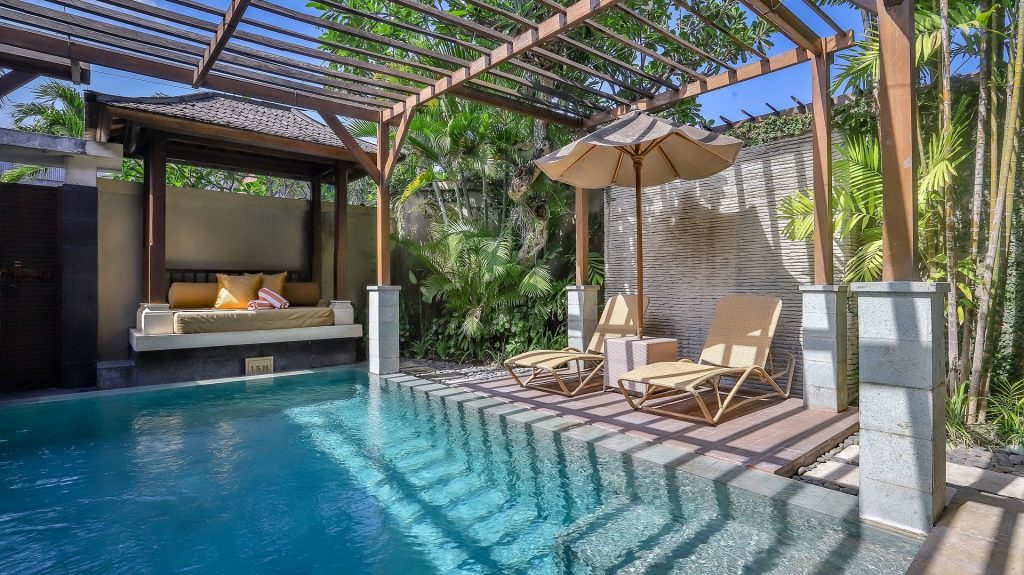 Turning Your Home Into A Spa
If you won't be camping or booking a hotel or resort after your wedding, you can always turn your home into a private oasis. Many homeowners are renovating their homes exactly for their purpose, working on landscaping projects and the installation of pools, renovation of Al Fresco terraces and porches, and home extensions for leisure spaces. If you already have a beautiful garden or pool, you can up its appeal through decorative elements such as lanterns hanging from trees, floating candles, fragrant flowers, and Moroccan iron candle lanterns. Think of how romantic large candles adorning each step leading to your garden can be. This might be our very favourite way to celebrate a honeymoon staycation.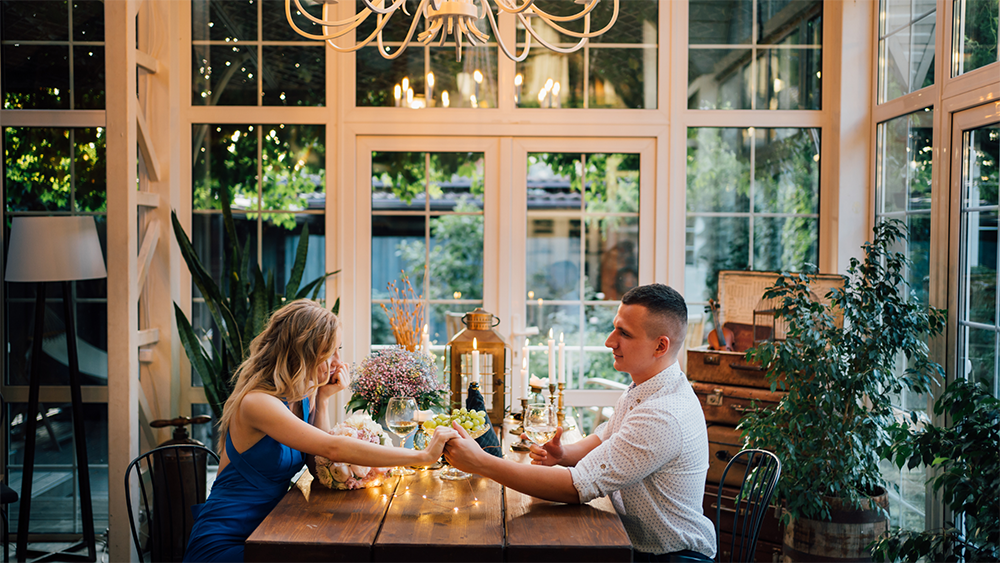 Planning A Romantic Al Fresco Meal
Few things are quite as romantic as a candlelit gourmet meal in the garden or by the pool. Invite your new spouse to a lunch or dinner date in your terrace or garden, and take the time to adorn your outdoor wooden table with natural elements like flowers, leaves, pinecones, and branches. If you have furniture (side tables or chairs) in natural fibers like rattan, bring these items out for your celebration of nature. Prepare gourmet delights that will 'wow' your loved one – a blend of healthy ingredients and the creative presentation should do the trick, so check out what your favourite chefs suggest for knockout blends of colour, flavour, and texture. Dress for the occasion too, sporting the latest in swimwear fashion. This season, it's all about being creative with swimwear, coming up with looks that transform items like bikini tops into more photogenic versions of themselves. One current trend is to tie your bikini top string around your waist, create a cute criss-cross pattern around your neck, or use the straps to create a front bandeau. New husbands, meanwhile, can look chic in animal print or camo shorts, made with recycled nylon if possible to reduce their carbon footprint.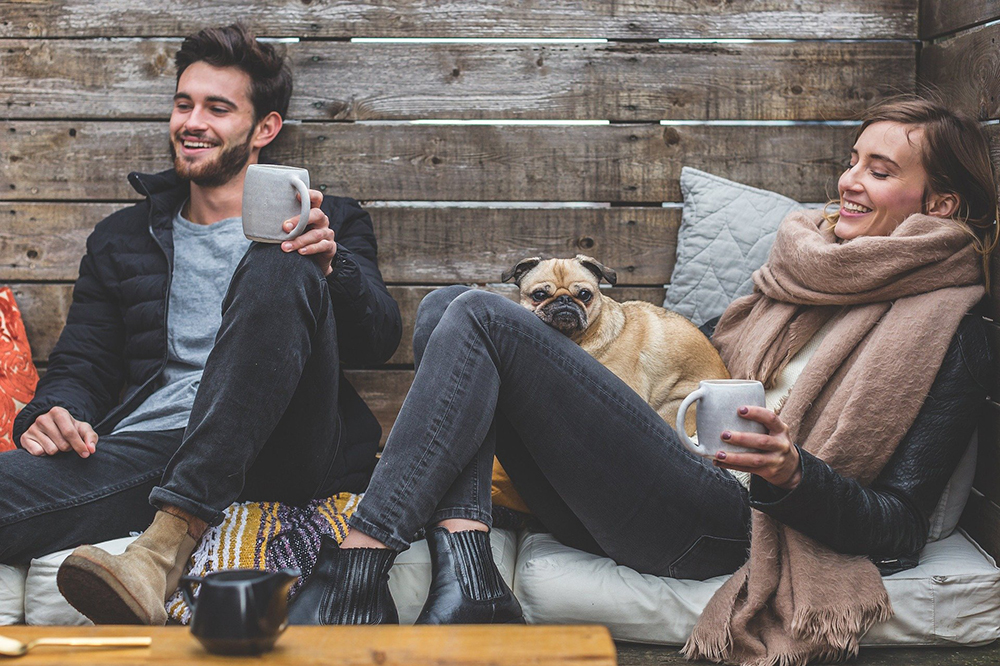 Let Relaxation Be Your Guide
Just because you're staying at home, it doesn't mean you should be working… unless, of course, arts, crafts, or DIY projects are your idea of fun. To ensure you and your spouse are happy and satisfied, each of you can make a bucket list of things you would like to do that are fun, new, and achievable. Activities might include a day out cycling, a picnic in a romantic spot, or a romantic meal at your favourite outdoor spot. Try to include a few holistic activities in your list as well, since studies show that yoga and other mindfulness-based pursuits are some of the most powerful natural ways to bring stress levels down significantly.
You may not be able to take that trip to Paris or see the Colosseum in person this year, but there are many ways you can make the most of a honeymoon staycation. These include turning your home into an oasis of fun (by decorating the garden, dressing up for occasions, and ensuring that any renovation work is completed prior to your vacation period). You can also think of ways to incorporate fun yet stress-relieving activities into your plans, alternating them with personal 'bucket lists' you can have great fun completing together.
Looking for more inspiration? Find it here.